MICE - Meetings, incentives, conferences & exhibitions
Travel360 excels in seamless MICE arrangements, catering to groups of 20 to 1000 attendees. From church retreats to corporate events, we offer unique settings like luxury resorts and high quality meeting locations. Our 360-degree approach ensures a tailored experience that aligns with diverse needs, budgets, and interests.
Team building is an art of fostering strong connections, deepening mutual understanding, and enhancing inter-personal communication. A resilient team not only boosts productivity but also weathers challenges gracefully. Our team-building strategies align with your organizational goals, employing imaginative games and innovative strategies to enhance collaboration, harmony, and efficiency.
As the importance of Corporate Social Responsibility (CSR) gains momentum, we partner with an increasing number of SMEs recognizing the significance of giving back to society – socially, environmentally, and economically. Embracing social responsibility not only shapes your organization's image but also attracts customers and skilled professionals who align with shared values and a sense of purpose.
We know a little R&R is important too!
From world-class golf courses to invigorating water adventures and serene beach resorts, our destinations offer unmatched experiences.
GOLF COURSES AND OUTDOOR ACTIVITIES
Embark on golfing journeys at renowned courses like Sukajadi Batam and Tering Bay. Dive into water sports at Nongsa Coast and Waterfront City, and enjoy family-friendly outdoor activities.
Discover Batam's iconic Barelang Bridge, a mesmerizing feat connecting Batam, Rempang, and Galang. Spanning two kilometers, this landmark offers a captivating 20-minute journey.
Visit Nagoya Hill Shopping Mall and Mega Mall Batam for local delights and the famed "Kueh Lapis," creating cherished memories with loved ones.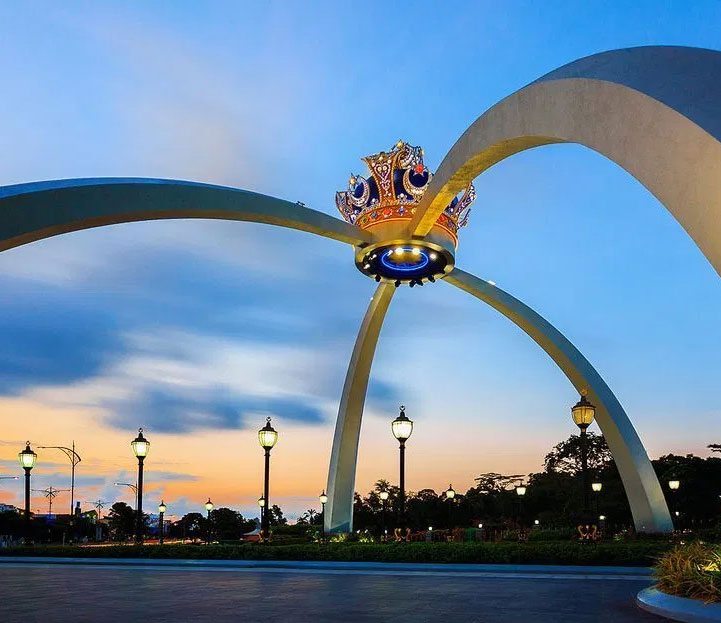 The Bustling Gateway to Singapore
Johor, Malaysia's second-largest city, is situated at the southern tip of the country. With an estimated population of 2.7 million, Johor is seamlessly connected to Singapore via two bridges. Serviced by Senai International Airport, just a 30-minute drive from the city center, the region boasts prominent shopping malls that attract a substantial number of Singaporean visitors, including Paradigm Mall, KSL City, and AEON Tebrau.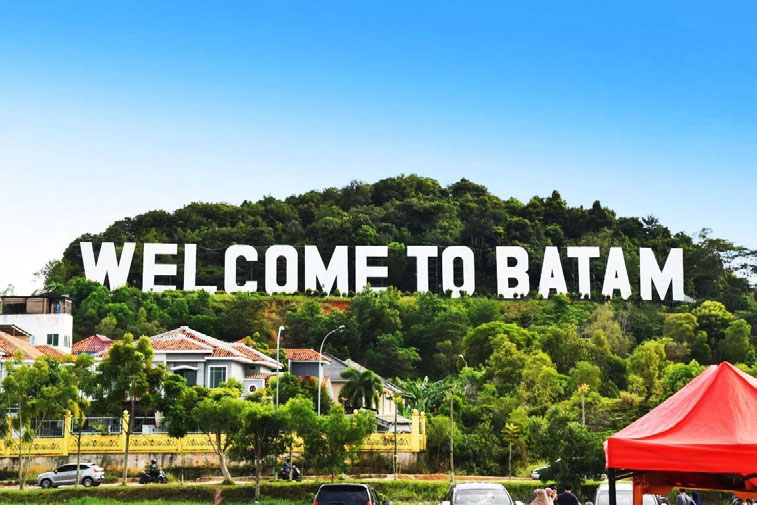 An Alluring Getaway
Batam has become a sought-after destination for families, couples, and groups seeking personal vacations and corporate events. Drawing visitors from Singapore, Malaysia, and across Asia and Europe, Batam offers a diverse and appealing experience.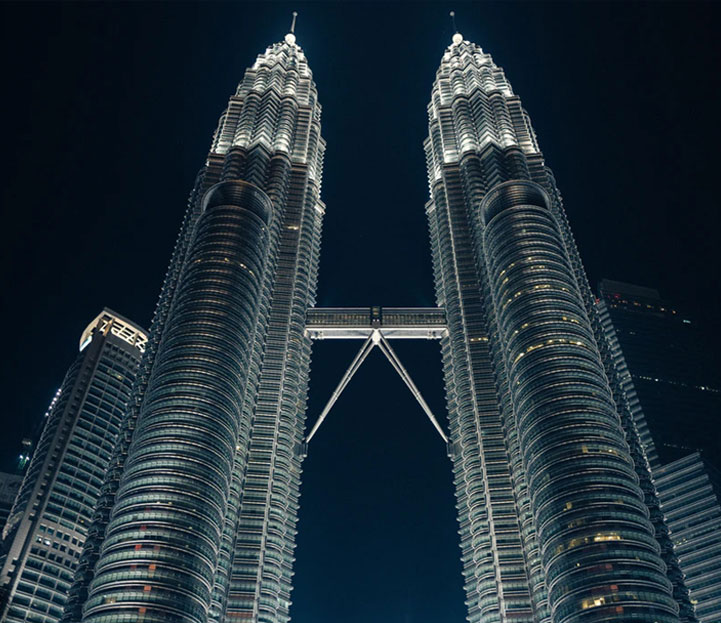 Urban Marvels and Cultural Charms
Kuala Lumpur, often referred to as the 'Muddy Confluence,' owes its name to its founding at the confluence of the Klang and Gombak rivers. This vibrant capital city is adorned with skyscrapers, including the iconic Petronas Towers. It is a hub of luxury hotels, bustling CBDs, and a plethora of dining and shopping options.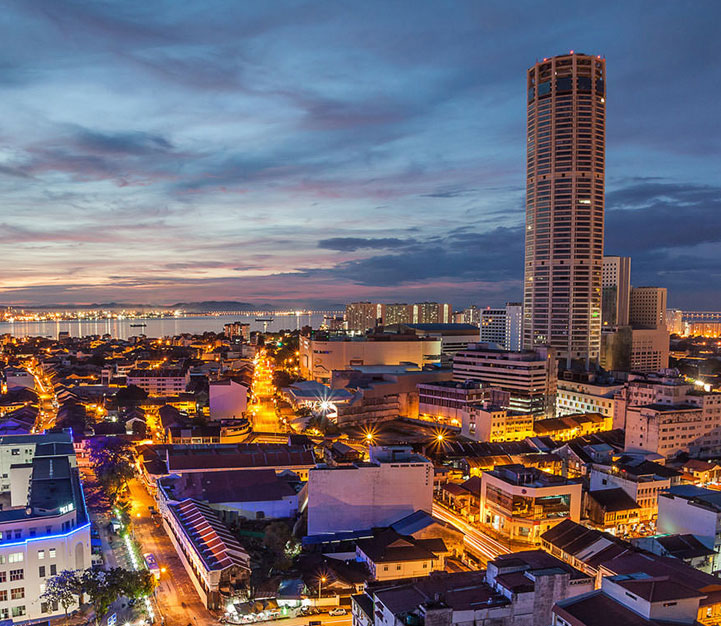 Where Heritage Meets Flavors
Penang, with its capital Georgetown designated as a UNESCO World Heritage Site, is a vibrant state influenced by Malay, Chinese, Indian, Peranakan, and European cultures. The renowned 'Street of Harmony' reflects the harmonious coexistence of diverse communities. Accessible via two bridges and a ferry ride, Penang is a haven for food enthusiasts, boasting must-try dishes such as Assam Laksa, Char Kway Teow, Oyster Omelette, and Nyonya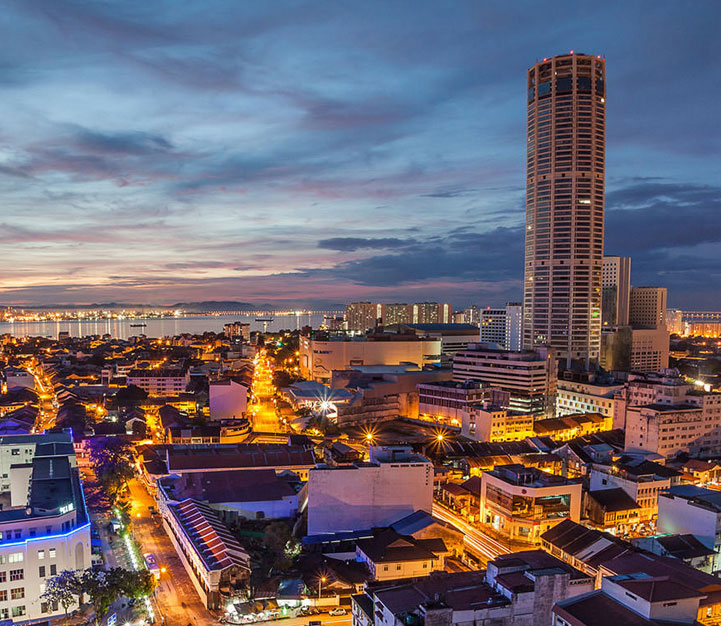 A Symphony of Energy and Culture
Seoul pulses with dynamic vibrancy, illuminated by luminous lights and vibrant streets. This city is a treasure trove of attractions, where even brief visits yield rich experiences. Dive into a spectrum of encounters, from art and history to shopping and nightlife. Venture further southeast to Busan, a serene gem in South Korea with over 3.5 million residents. While an industrial hub, Busan's allure lies in its historic sites, museums, markets, and pristine beaches. Nampo-dong, adjacent to Busan Tower, is a shopper's paradise, adorned with shops, restaurants, and bustling markets, encapsulating the vivacity of South Korea's culture.